Serre Chevalier Ski Resort Information. Discover Serre Che.
SKI CONNECTIONS - SERRE CHEVALIER - RESORT INFO
With 250 km of marked runs, the Serre Chevalier Vallée ski area, known as Serre Che by some, is one of the largest in Europe. Click here to find out more.
RESORT INFO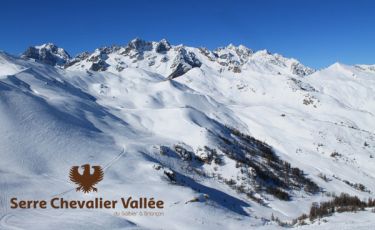 Serre Chevalier is one of the biggest ski resorts in France and Europe.
Serre Chevalier covers 250 kilometres of pistes, at altitudes of between 1200 and 2800 metres, for everyone from beginners to expert skiers!
Serre Chevalier, in the French Alps, is a long south-facing valley between the Col du Lautaret and Briançon with several villages and hamlets dotted along the way, ranging from the ultra modern to the most traditional.
Serre Chevalier is in France's Hautes-Alpes department, part of the PACA or Provence-Alpes-Côte d'Azur region. The Hautes-Alpes is France's only department in the alpine chain situated entirely in the mountains, making it the highest department in the Alps. The ski area covers several 'communes' (the name for France's smallest administrative districts).


Secure Payment
Information? Contact us ...
+33 (0)4 92 46 28 32
1, route de Pré Long
05240 La Salle les Alpes, Serre Chevalier 1400
FRANCE